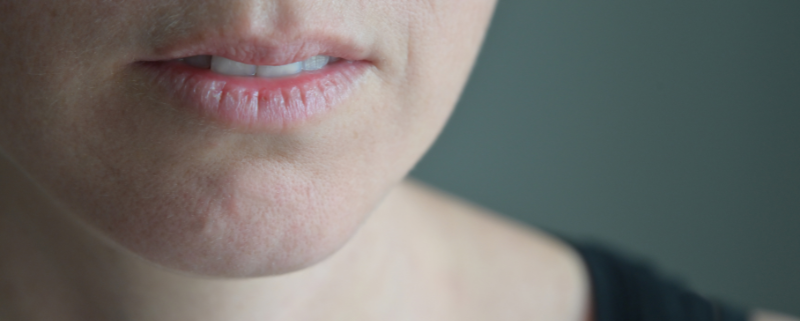 Dry Mouth With Braces Explained: Xerostomia
Everyone dreams of a perfect dazzling smile. Interestingly, braces are fulfilling the dreams of millions every day. However, the journey with braces is not as easy as it looks. One of the major trouble spots includes a dry mouth with braces.
Numerous reasons are responsible for dry mouth. Generally braces:
Build up a conducive environment for plaque, resulting in gum disease and tooth decay
Trap food particles, making it harder for saliva to wash them away and reducing saliva production.
Cause temporary changes in the nerves that control saliva production.
These are just a few. If you wish to battle them away, you must find answers to questions like:
Why is my mouth so dry with braces?
What to do for dry mouth with braces?
How to prevent dry mouth with braces?
And so on. This blog will run you through all these questions and help you find solutions to this significant braces problem. Let's dive in.
Is A Dry Mouth With Braces A Common Or Rare Problem?
Dry mouth can be a prevalent problem for individuals who undergo orthodontic treatment. But it is not a universal experience.
Using braces means you are putting a foreign object in the mouth. It occupies more space than usual and causes irritation as they rub against the mouth's walls. These shocks in the mouth cause it to produce less saliva as it tries to protect the body from foreign invaders.
Despite this, dry mouth is a normal side effect of braces treatment, and the mouth usually adapts to it within a few days.
Symptoms Of Dry Mouth With Braces
Numerous factors can lead to dry mouth. It generally includes inflammation or irritation that reduces saliva production. Symptoms of dry mouth involve:
Bad breath
A dry and burning throat
A dry nose, thirst, dehydration
Difficulty in swallowing, etc.
Additionally, wearing braces can also cause dryness and cracking of the lips and a reduction in water intake due to oral tightness.
Apart from this, sleeping with braces can increase the likelihood of breathing through the mouth. It results in a dry mouth while sleeping. It is important to be aware of dietary changes vital to supporting brace therapy and maintaining good oral hygiene to prevent dry mouth.
What Is Xerostomia, And How Is It Related to Dry Mouth With Braces?
Xerostomia, or dry mouth, is caused by insufficient saliva in the mouth, leading to a painful and irritating sensation. This condition can cause dental issues if left untreated. It is especially common for those who wear braces. Therefore, it becomes crucial to treat dry mouth to avoid oral diseases.
Why Is My Mouth Dry With Braces?
One of the major concerns that often troubles brace users: Why is my mouth dry with braces?
Braces take up space in the mouth and can rub against cheeks and lips. It causes high discomfort during the change period. In some cases, this irritation can reduce saliva production, leading to mouth dryness and difficulty swallowing.
The second reason is the diet changes that go with getting braces. It can be avoiding salty foods, chewing gum, and eating and drinking less frequently due to oral tenderness. This adds up to dehydration and dry mouth.
Besides, waking up with a dry mouth is a common sign that breathing patterns may have changed during sleep. Some people find themselves more likely to breathe through an open mouth during orthodontic treatment. This leads to overnight dryness in the mouth and lips.
Fourth, medications can also have an impact on saliva production. For example, pain relievers or anti-inflammatory drugs like ibuprofen may reduce saliva production.
Lastly, factors such as:
Smoking
Tobacco use
A high-sodium diet
Caffeine consumption
Alcohol intake,
can also increase the likelihood of experiencing dry mouth while wearing braces.
Risks Associated With Dry Mouth With Braces
If you experience occasional but severe bouts of dry mouth, you might see it as a mere minor annoyance. Yet, xerostomia increases your chances of developing gum disease. Unfortunately, it puts your mouth at risk for dangerous infections like thrush.
Again, if you are new to wearing braces, you are already dealing with an irritant foreign object in your mouth. This will add up to a dry mouth and cause inflammation, which is frequently linked to gum disease, to worsen.
Third, dry mouth reduces your natural safeguards against tooth decay. Your teeth will become more vulnerable to cavities faster if there isn't enough saliva to help wash away bacteria and food particles. That's why it's essential to maintain your dental hygiene practice while wearing braces, especially if you have a dry mouth.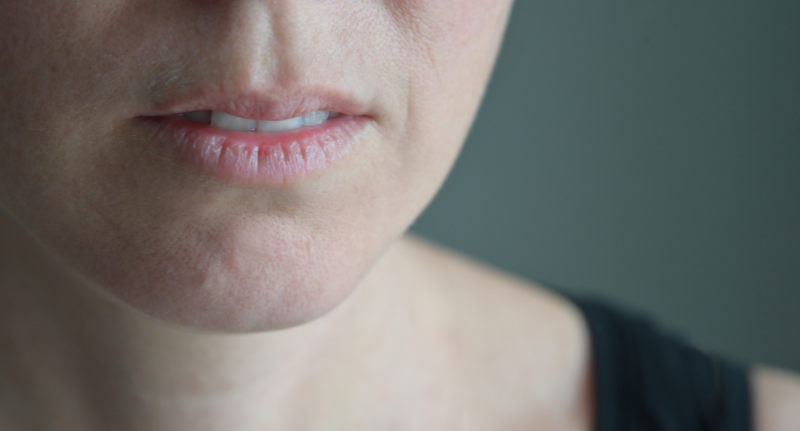 How To Prevent Dry Mouth With Braces?
If you suffer from a dry mouth because of braces, then this question must be one of the prime concerns: How to prevent a dry mouth with braces? Here are a few ways you can include them in your braces treatment practices.
Maintain adequate water intake
Staying hydrated is crucial for preventing dry mouth when wearing braces. Drinking plenty of water cleanses the mouth and keeps it from drying out. Avoid limiting your water intake, even if you experience oral tightness. While some people opt for drinks and juices, water is the best choice for combating Xerostomia quickly.
Avoid smoking, alcohol, and caffeine
To limit oral discomfort, it's best to avoid the following:
Drinking coffee and tea
Chewing tobacco and smoking.
These activities can dry out the mouth and cause discomfort.
Using humidifier
Dry mouth is commonly caused by dry air at night. To prevent this, use a humidifier before sleeping to add moisture to the air and keep yourself and your mouth hydrated.
Eating food that has a high water content
Water-rich foods like watermelon, cucumber, pineapple, etc., can help maintain the water level in your mouth and prevent dryness due to braces.
Good oral hygiene to prevent dry mouth with braces
Consider following these tips:
Brush your teeth at least twice a day with fluoride toothpaste and a soft-bristled brush. Brush after every meal if possible, and be sure to clean around the brackets and wires of your braces.
Floss daily to remove plaque and food particles contributing to dry mouth.
Rinse your mouth with water or an alcohol-free mouthwash to help remove any remaining debris.
What To Do For a Dry Mouth With Braces?
Putting on a brace or aligners is not a seamless experience in itself. Having a dry mouth because of braces makes it worse. The only thing that will keep haunting you is: What to do for dry mouth with braces?
To combat dry mouth during braces treatment, staying hydrated is crucial. The 8-8 rule suggests drinking 8 glasses of water per day; each one is 8 oz. Carrying a water bottle and setting a reminder to drink more water can also be helpful.
Second, avoid spicy or salty foods, which worsen dryness. Instead, opting for saliva-stimulating activities like:
Chewing gum
Sucking on cough drops or peppermint
Sugar-free hard candy
Also, go for regular dental cleanings every 6 months to prevent bacteria growth in the mouth due to dryness.
Apart from this, talk to your orthodontist about adjusting your braces. This will help improve your bite and reduce pressure on your teeth. In addition, you can use orthodontic wax to cover any sharp edges on your braces. Further, check if other types of braces, like ceramic or lingual ones, cause less irritation and dryness in your mouth.
When To Seek Professional Help?
Consult your orthodontist if you notice severe cases of a dry mouth along with:
Persistent dry mouth despite drinking plenty of water and practicing good oral hygiene.
Difficulty swallowing, speaking or eating due to dry mouth.
Persistent bad taste or bad breath.
Loose or broken brackets or wires may be contributing to dry mouth.
Treatment for severe cases of dry mouth
Over-the-counter saliva substitutes: Products that mimic the properties of saliva and provide temporary relief from dry mouth. These can come in the form of sprays, gels, or lozenges.
Fluoride treatments: If you have a high risk of tooth decay due to a dry mouth. This will strengthen your tooth enamel and prevent cavities.
Sialogogues: These are medications that stimulate the production of saliva. They may come as a lozenge, tablet, or spray.
Conclusion
Hope this blog helps you understand the what and why of dry mouth with braces. You cannot afford to leave this sensitive issue untreated. Saliva helps to remineralize your teeth and neutralize plaque acids. Without sufficient saliva, teeth risk developing conditions like gum disease and tooth decay. It is important to address dry mouth and take steps to ensure your mouth stays hydrated and healthy.
Proper oral hygiene is key to keeping your mouth hydrated and your braces clean. This involves:
Brushing twice a day with toothpaste
Nightly flossing
Using an alcohol-free mouthwash with fluoride.
It's important to prioritize your oral health to ensure successful braces treatment and a beautiful, healthy smile for years to come.
Dry Mouth With Braces Explained: Xerostomia
Sources:
https://www.mayoclinic.org/diseases-conditions/dry-mouth/symptoms-causes/syc-20356048#:~:text=Dry%20mouth%2C%20or%20xerostomia%20(zeer,of%20radiation%20therapy%20for%20cancer.
https://en.wikipedia.org/wiki/Xerostomia
https://www.webmd.com/
https://www.dr-braces.com/wp-content/uploads/2023/03/Untitled-design-18.png
431
800
Dr. Afsaneh
https://www.dr-braces.com/wp-content/uploads/2022/12/drbraces_logo-300x138.png
Dr. Afsaneh
2023-03-14 09:48:10
2023-07-12 10:48:50
Dry Mouth With Braces Explained: Xerostomia