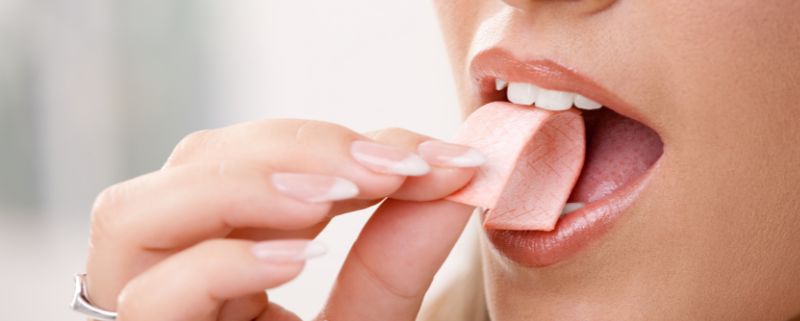 Can You Chew Gum With Braces? (Alternatives)
It's a question many people confront when they first get braces: Can they still enjoy the simple pleasure of chewing gum? The answer is not black and white, as it largely depends on the type of braces and gum. However, there are general guidelines to be followed. Ready to unlock the mystery? Keep reading to learn all about the fascinating ins and outs of chewing gum with braces.
Types of Braces
Traditional Metal or Ceramic Braces
With traditional metal or ceramic braces, the advice from orthodontists is usually to avoid chewing gum. The sticky substance can get caught in the metal wires and brackets, making it difficult to remove and potentially leading to damage. Moreover, some gums contain sugar, which can contribute to tooth decay if not properly cleaned off the braces and teeth.
Invisalign Braces
On the other hand, those with Invisalign braces, which are clear, removable aligners, may be able to chew gum. The aligners should be removed before eating or chewing gum to avoid damage. After finishing, they can clean their teeth and replace the aligners.
Sugar-Free Gum
It's worth noting that some orthodontists may allow patients with traditional braces to chew sugar-free gum. This type of gum is less sticky and won't contribute to tooth decay. It can also stimulate saliva production, which can help keep the mouth clean. However, this should be confirmed with one's orthodontist before proceeding.
Overall, it's best to consult with your orthodontist about whether it's safe to chew gum with your specific type of braces. They can provide personalized advice based on your treatment plan and oral health needs.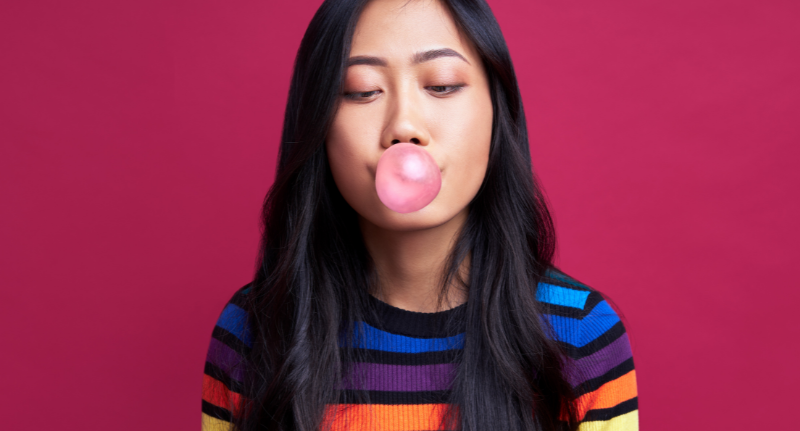 Will Chewing Gum With Braces Affect My Treatment Time?
It's a question many brace-wearers have: will chewing gum with braces prolong my treatment time? In general, chewing gum isn't recommended for braces wearers due to potential issues it can cause. However, the impact on treatment time is a more nuanced discussion. Let's dive into this topic further.
The Potential Problems with Chewing Gum and Braces
Chewing gum with braces can present several challenges. These include:
Damage to Orthodontic Appliances: The adhesive properties of gum can cause brackets to break or wires to bend, requiring additional orthodontic appointments to correct the issue.
Increased Risk of Cavities: Gum, especially varieties high in sugar, can get stuck around your braces, leading to an increased risk of cavities.
Difficulty in Cleaning: Removing gum from braces can be a tedious and challenging process, potentially compromising oral hygiene.
How This May Impact Your Treatment Time
The potential for damage to your braces is the main concern when it comes to chewing gum. Any damage could disrupt the planned movement of your teeth, leading to a potential delay in your treatment time. Similarly, if gum chewing leads to cavities, the necessary dental work could also mean a delay in your orthodontic treatment.
Are There Any Exceptions?
Despite the general rule against gum chewing, there are some exceptions. Sugarless gum, for instance, is often permitted.
It's important to note, however, that while orthodontists may allow sugarless gum, there's still a risk of damage to orthodontic appliances. In other words, just because it's sugarless doesn't mean it's entirely risk-free.
Always consult your orthodontist before making any decisions to ensure that your treatment stays on track. Remember, your ultimate goal is a straight, healthy smile – and following your orthodontist's recommendations is the best way to achieve this.
Chewing gum with braces can help stimulate saliva production, which can help prevent tooth decay and gum disease.
– American Dental Association

Alternatives to Chewing Gum
While chewing gum may not be advisable for individuals with braces, there are alternative options to satisfy the urge to chew or freshen breath:
1. Sugar-free Mints Sugar-free mints can provide a refreshing taste and help combat bad breath without the risks associated with chewing gum. Look for mints that are orthodontist-approved, ensuring they are safe for braces.
2. Crunchy Fruits and Vegetables: Snacking on crunchy fruits and vegetables, such as apples or carrots, can provide a satisfying chewing experience. These foods are not only braces-friendly but also contribute to your overall oral health.
3. Orthodontic-Friendly Chews: Some orthodontic-friendly chewing products are specifically designed for individuals with braces. These products are made to be soft and non-sticky, minimizing the risks of damage and interference with tooth movement.
In Conclusion
Chewing gum can harm braces, cause cleaning issues, and disrupt tooth movement. It's vital for those with braces to avoid gum and consider other safe alternatives.
By adhering to the orthodontist's advice and good oral hygiene, individuals can ensure their braces treatment is successful.  Feel free to share this article to answer the common question: "Can you chew gum with braces?" for those wearing or considering braces.
https://www.dr-braces.com/wp-content/uploads/2023/08/Untitled-design-62.png
431
800
Dr. Afsaneh
https://www.dr-braces.com/wp-content/uploads/2022/12/drbraces_logo-300x138.png
Dr. Afsaneh
2023-08-30 06:07:56
2023-08-30 06:10:09
Can You Chew Gum With Braces? (Alternatives)